Delivering people where they need to be, safely and in style
Call us now on 0141 483 1555 (Glasgow) or 0131 370 1555 (Edinburgh)
Chauffeur Tours of Scotland
West of Scotland Chauffeur Drive Ltd and East of Scotland Chauffeur Drive Ltd are both perfectly situated 10 minutes from Glasgow Airport and Edinburgh Airport respectively, Scotland's busiest airports.
Boasting a fleet of stunning silver Mercedes Benz and Range Rover vehicles with fully trained chauffeurs in charcoal grey classic chauffeurs uniform (or business suits by request) there is no better executive transport provider in Scotland to fulfil your ground transportation requirements.
No matter the requirements of the occasion we vigorously strive to go above and beyond your expectations. Our aim is to make your trip, no matter the length of it, as pleasant and enoyable as possible.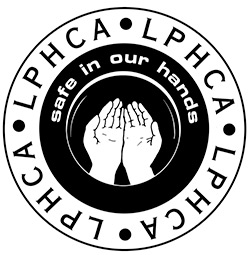 Why choose us for your tour?
Fleet of new model Mercedes-Benz and Range Rover motor cars.

Fully trained, experienced and knowledgeable drivers in full Chauffeurs Uniforms.

Chilled bottled water in all vehicles.

Complimentary 4G Wifi in all vehicles.

24/7 vehicle tracking system monitoring all vehicles for your safety.
Our Vehicles
Explore our full range of luxury vehicles and find the one perfect for your needs.
Dim the lights. Take a Tour of Bonnie Scotland
Dressed in full chauffeur's uniform including dark grey suit and chauffeur's cap our chauffeurs are without doubt the best in the industry.
Watch our film below to get some ideas about where to visit and what to see in our beautiful country.

We found David our driver to be the most extraordinary man/driver/person/brother we could ever hope to have spending time with us! My girls of course hugged him every morning and as they left they teared up!

I can't speak for Bill but I will...the Isle of Eriska was probably our most favorite place and we hated to leave! Oban is worth going back to! Boathouse was incredibly quaint and the food gorgeous. The Cromlix was special and the food beyond fabulous! We literally never had a bad meal even at the unbelievable lunch spots David took us to!

You were right...the Balmoral is THE ONLY PLACE TO STAY in Edinburgh. We had great food in E too!

Lastly, thank you for ordering the most beautiful weather a family could ask for! We actually got sunburned on our golf days! The trip was 5 star and we are looking forward to the next one!!

Christy Taylor, USA
Glasgow 0141 483 1555 / Edinburgh 0131 370 1555
Latest News
Catch up with the latest news from the UiC group by following our social media channels on Facebook, Twitter or Linked-In. Here's our latest posts and also be sure to check out our social media wall for a full archive of our news.